St. Emily School is definitely a Blue Ribbon school in my book!
May 31, 2016
by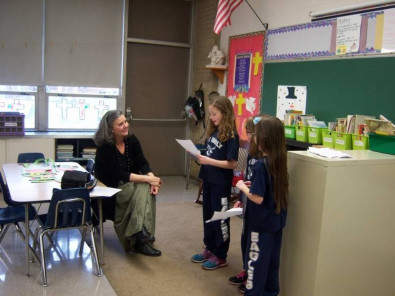 Author Visits St. Emily School
When the author of a children's book visits your school, what do you do? If you are a third grade student at St. Emily School (Mt. Prospect), you write your own story to read to her!
Author Elaine Harrison presented her newest book, "Imagine You Could," to all St. Emily students on March 15. Afterward, Harrison visited the third grade and was treated to their stori...