Father's Day is just around the corner! Handcrafted gifts are always a hit, and often the ones that mean the most. My father was always so enthusiastic when I gave him a special poem or song I had written
just
for him, played him a new piece on the piano, made him his favorite chocolate cake or presented him with gift certificates for free shoe shines and car washes. Open up your child's imagination this year and help them create their very own handmade surprise for dad.
Here are some fun handmade gifts you can make with your kids. The first two lists give you a nice selection, and include all the materials and "how to" instructions.
11 Kids Crafts for Dad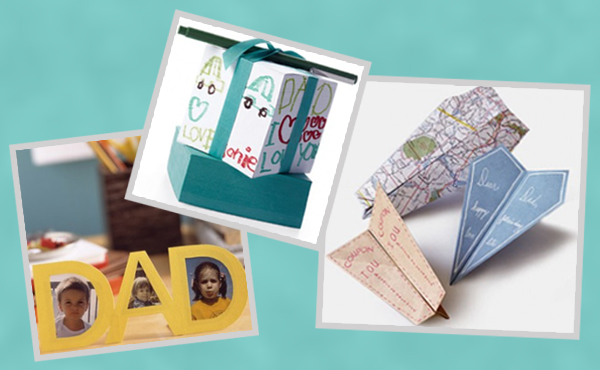 Father's Day Crafts Kids Can Make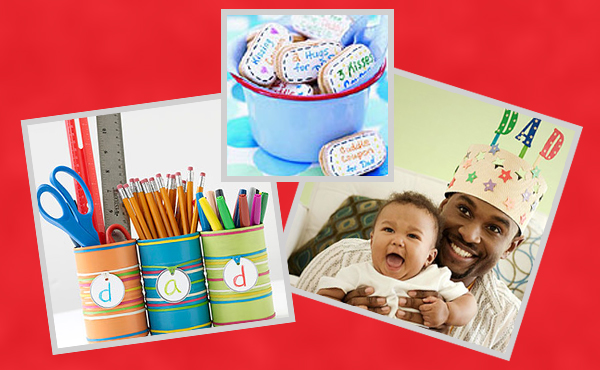 More Handmade Father's Day Gift Ideas
Parentmap.com has compiled its own list from various sites.There are some real winners here and it's worth the extra navigation!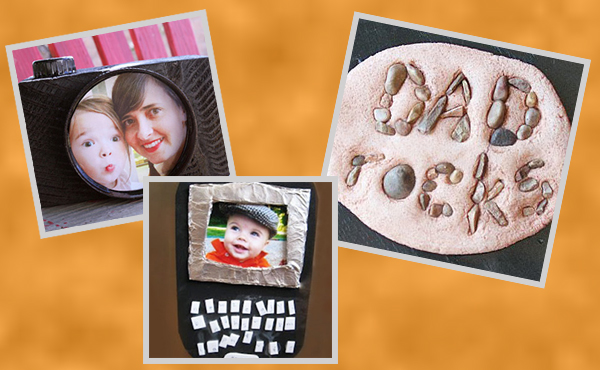 Father's Day Trivia
The Oldest Father's Day card:
Archeologists found a message that dates back to 2,100 BC. A Babylonian boy named Elmesu carved out a message in clay, wishing his father good health and a long life.
Father's Day Celebrations around the world
:
Share this fun site
with your kids, as you learn about Father's Day traditions and celebrations in other countries!
How many Fathers?
In the U.S., we will honor 64 million dads this Father's Day!
The Mother of Father's Day:
Civil war veteran William Jackson Smart became a single parent in 1898, when his wife died giving birth to their sixth child. His eldest child, Sonora Louise, revered her father for the steadfast love and courage he showed as he raised six children by himself. In 1908, Sonora, then 26, heard a sermon about a newly recognized observance for Mother's Day. Sonora thought fatherhood should also be recognized with a special day and, because of her efforts, the first Father's Day was observed in Spokane, Washington on the third Sunday of June in 1910. Much later, two presidents would take part in making Father's Day a national observance; Lyndon B. Johnson signed a presidential proclamation declaring the third Sunday in June as Father's Day in 1966 and, in 1972, President Nixon established it as a permanent national observance. But, it all started with a grateful daughter, Sonora Louise Smart, the Mother of Father's Day.
There are many quotes on fatherhood-from fathers and from children. From Euripides to Bill Cosby, the inter
net is full of them. Here's one I especially like from an author I especially like:
"I believe that what we become depends on what our fathers teach us at odd moments, when they aren't trying to teach us. We are formed by little scraps of wisdom." ~Umberto Eco
I hope you and you and your children have a great time making plans to celebrate Dad this year.
Be sure to read my #luckyduckblog next week.I'll be posting it a day early (on Sunday). It will feature guest bloggers who will honor their dads. I'll also include some thoughts about my own wonderful father.
Word Scramble
evol aydadd I ym

Hint: Who do you love?