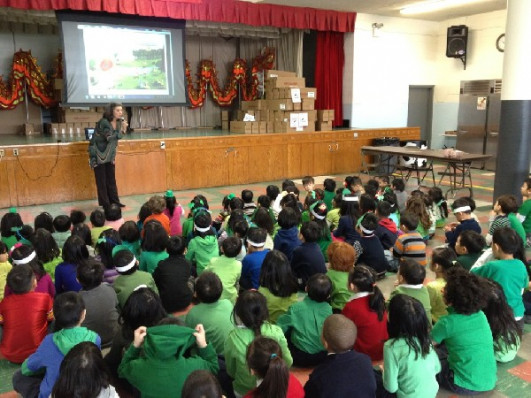 Elaine visited St. Therese Chinese Catholic School in China Town, where she was the special guest presenter for Trust and Compassion Week, an endeavor by the school to bring awareness to the issue of bullying. "We seek to encourage the children to be loving neighbors so they may create communities of active trust and compassion in school and in the community," said Steven Cottam, St. Therese Religious Coordinator.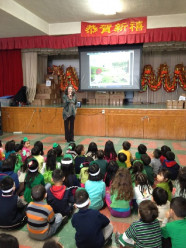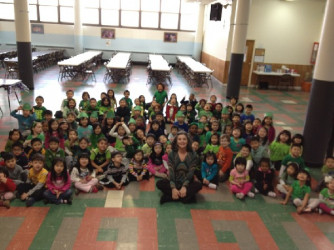 "We were very pleased to have Elaine Harrison share her thoughtful story with our students. They loved the story, and she really held their attention with her energetic delivery. Many of the students are now reading
Ducks in a Row
during their free reading time, and that is the ultimate compliment; they truly enjoy it. I am also very happy to see that the important moral concepts of the story resonate with them," he continued.