Welcome!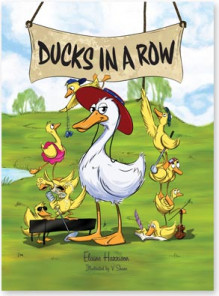 The MacQuackens look forward to welcoming the season with you and your favorite ducklings!
Get your
Ducks in a Row
as you delight your little ones with this beautifully illustrated original tale about ducks who don't think being in a row is always the best way to go!
More About Ducks in a Row »
Plan an Author Visit
Author Elaine Harrison brings her story to life for audiences of all ages! Great for schools, libraries, and special events!
More About Author Visits »
Party Fun for Ages 3-9!
Listen to Elaine read from her book at your child's next birthday party.
More About Birthday Parties »